Are you looking for some great new blogs to read? Here's a fun way to find them!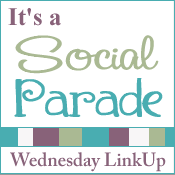 Just write a post about this parade and link up over at
Smart and Trendy Moms
! Easy and fun!
If you're visiting here from the parade- welcome! This is my review blog where I write about all the things I use and love in my life as a mom. I also have lots of giveaways here- they're listed on the right side of the page, if you're interested!
As for me, I'm a mostly stay-at-home mom of an almost 3-year-old and an almost 1-year-old. We live in Seattle, just a few blocks from the Space Needle. We spend lots of time out on walks and at the nearby grocery store. And I spend WAY too much time online, I'm a little addicted to the computer. :) Thanks for dropping by!